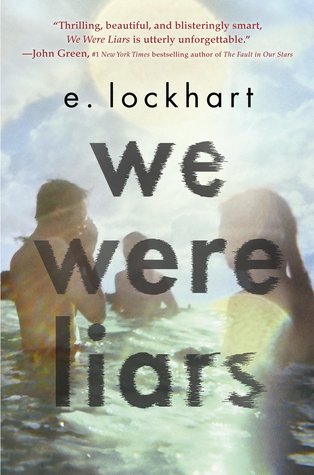 Book:
We Were Liars
Author:
E. Lockhart
Publisher:
Delacorte Press, 2014
Rating:
***/5 Stars
Synopsis:
Cady is an upperclass teenager living in the East Coast of the United States. Cady's family owns property with several houses and buildings on an island in which they visit every summer. One summer things change for Cady and her family and the next summer she visits it becomes her mission to find out what happened.
Review:
I have never read any of E. Lockhart's novels but I was looking forward to reading this book because of the hype that the book has had over the blogging community. Many book bloggers have been raving about this novel and I needed to read it.
I must say, I was highly disappointment. I found the poetic language that was used made the characters seem one dimensional. I found the book took place in modern times but the teenagers hardly used technology and I found the way Cady referred to her family was not with the times of today's teenagers. I saw how disconnected everyone in Cady's family was from reality and I had a hard time caring about the characters.
I did find the twist at the end very enlightening and if I were to read the novel again I would want to see the foreshadowing that was placed throughout the book in preparation for the twist. I think the ending was my favourite part of the whole book and that is what saved the book for me.
Have you read
We Were Liars
by E. Lockhart? If so did you like it? Did you find the book was connected with reality or did you find it too dream like?
Happy reading,
Tara